Cistercian Monks
Cistercian monks live under a rule and an abbot. Both rule and abbot seek to help the monk live the call of the Gospel. Our rule is the Rule of St. Benedict. In this rule Benedict admonishes the monks not to grant newcomers to the monastic life an easy entrance. Why? Not because monks are ungracious or are reluctant to share their calling with another. On the contrary, we long to share our lives with others! Rather, because not every idea that comes to mind is necessarily from God. Entering a monastery is a serious step.
Seeking God
Seeking God is our aim. This concept is open to misunderstanding. It is not that God needs to be found by us but rather that we need to divest ourselves of all that impedes us from fully being with God. This is a life-long task. In this sense the monastery can be understood as a desert. "It is in the desert that the soul often receives its deepest inspiration. It was in the desert that God fashioned his people… That is why the monastery is a kind of prophetic place, an anticipation of the world to come, a permanent declaration of a universe remade in God, a universe whose poles are charity and the praise of God." (Andre Louf, The Cistercian Way)
"Seeking God is the supreme good. It is the first gift, and also the final stage of our progress. What value would life have if a person did not seek God? What limit can be set to this kind of seeking?" (Bernard of Clairvaux , Sermon 84, On the Song of Songs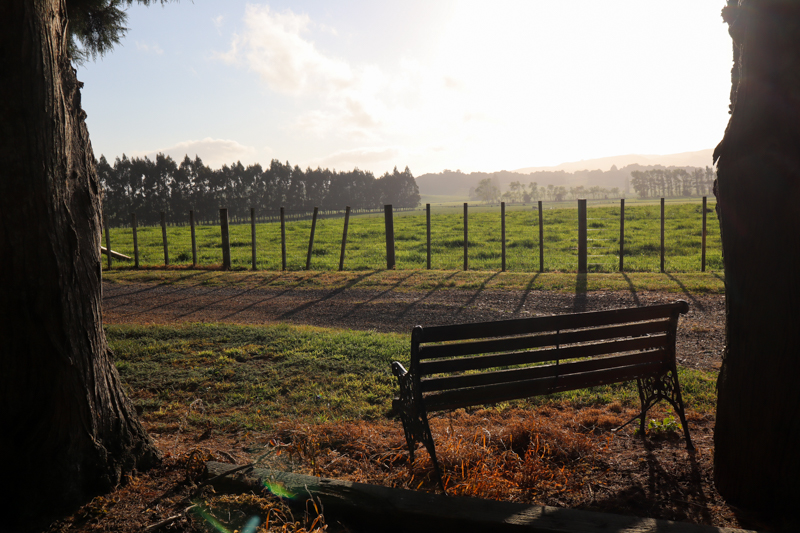 To Be a Monk
To be a Cistercian monk does not require exceptional gifts or qualities. Anyone considering our life might check the following list:
Catholic
Love of the Church and God's People
Conviction of the importance of the spiritual life
Ardent desire for the Worship of God
Education completed
Sound health
Community minded
Appreciation of a life lived in solitude and simplicity.
Discernment
Is the experience of an attraction to the monastic way of life a call from God or not? Discernment is needed. Not every impulse is from God. To assist inquirers we offer a process which aims to help a person discover an answer for himself:
Initial inquiry – correspondence or telephone
Invitation to visit the monastery for a stay of a week in our Guest House
Live-in experience with the community for a month at a later date.
Assessment by the community and inquirer.
Response.
Initiation
Initiation into our way of life is a continuing process of discernment and proceeds according to stages. This being so, candidates may withdraw at any time before final commitment.
Postulant – Living with the community for a period of at least six months.
Novice – Two years as a member of the community 'learning the ropes'.
Student – Three years (minimum) of continuing formation/education.
Monk – Solemn Monastic Consecration. (permanent commitment)
Enchantment
Monastic life has a sense of enchantment about it. Enchantment, though, is not enough. A deep sense of 'being called to the life' is needed when life is experienced as being ordinary, obscure and laborious. It is then,"…just then, when we thought our candle had burned down, that we will flame up again and our darkness will be like noonday. We will not need the glory of the sun to light us by day, nor will the moonlight shine on us, but the Lord will be our everlasting light: for the Lamb is the light of the new Jerusalem, to whom be all blessing and radiance of glory for ever and ever. Amen." (Guerric of Igny, First Sermon for the Feast of the Purification).
Reading List
Michael Casey ocso
Towards God: The Western Tradition of Contemplation,
Blackburn: HarperCollins, 1995, ISBN 1-86371-403-0
Joan Chittister osb
The Rule of Benedict: Insights for the Ages
Crossroad. New York, 1996, ISBN 0-8245-203-5
Wisdom Distilled From The Daily: Living the Rule of St. Benedict Today
Harper San Francisco, 1991, ISBN 0-061399-8
Matthew Kelty ocso
Sermons in a Monastery: Chapter Talks
Kalamazoo: Cistercian, 1983, ISBN 0-879-958-4
Andre Louf ocso
The Cistercian Alternative
Gill and MacMillan, 1983, 7171 1306 X
Tuning into Grace: The Quest for God
Kalamazoo: Cistercian, 1992,ISBN 0-87907-929-0
Thomas Merton ocso
The Monastic Journey
New York: Image Book, 1971, ISBN 0-385-14094-0
Esther de Waal
The Way of Simplicity: The Cistercian Tradition
London: Darton, Longman and Todd, 1998, ISBN 0-232-52264-2
Praying for Vocations to the Monastic Life
On Friday evenings we gather for half an hour of Adoration before the Blessed Sacrament to pray for vocations to our community. Perhaps you might wish to pray at that time with us and for us. Our prayer is:
Lord God, we are gathered here in your presence, ever-grateful that we have been called to render to you a service that is at once humble and noble, through a hidden way of life: in solitude and silence, in persevering prayer and joyful penitence.
Inspire suitable men to join us so that we may render to you more fitting praise and so play our part in the building up of the Body of Christ in New Zealand. We make this our prayer through Christ, our Lord. Amen.
Holy Mary, faithful daughter of Israel.
Pray for us.
Inquiries to the Abbot
Telephone: +64 6 855 8239
Email: br.nicholas38@gmail.com
Address:
Kopua Monastery
533 Kopua Road
Takapau RD2
Hawke's Bay 4287
New Zealand