Cistercian Monks Endeavour to
Seek God and follow Jesus Christ in a community of love.
Give priority to the praise of God.
Witness to the contemplative dimension of human existence.
Live a discrete life of solitude, simplicity and fidelity, sharing everything in common.
Extend hospitality to all those who visit us.
Foster strong bonds with the Christian Churches.
Work for a better understanding between other religions of the world.
Be faithful stewards of our place and environment.
Daily celebration of the Eucharist.
Chanting the Divine Office, prayer, meditation, reading and study.
Exercise of Hospitality.
Manual work caring for each other and our environment.
Our Place
The Abbey is situated in a beautiful, relatively remote, rural area of New Zealand on a dairy farm between Dannevirke and Waipukurau, Central Hawke's Bay.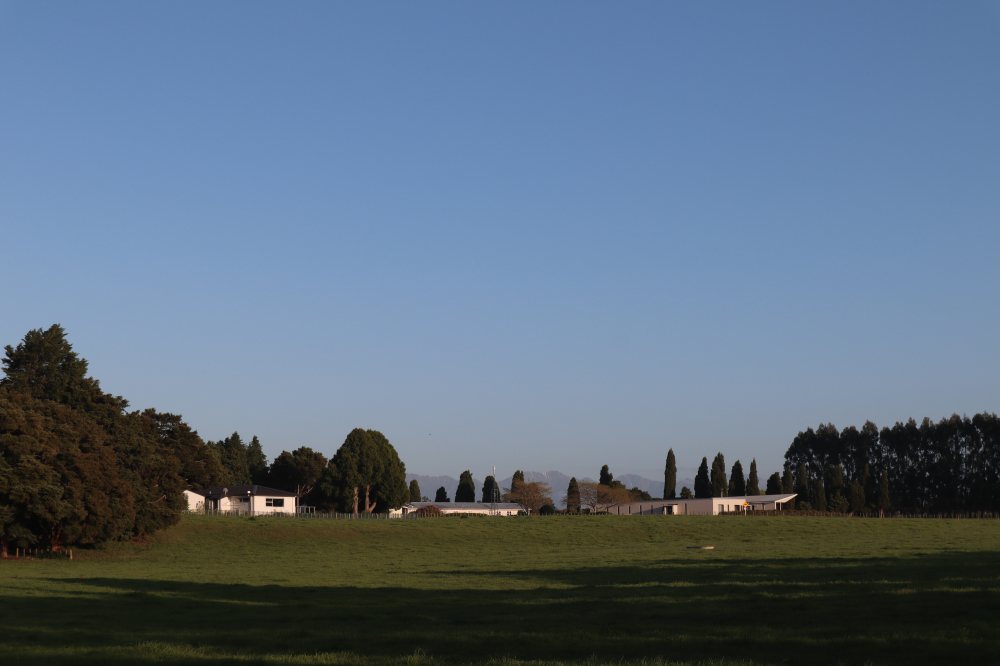 Kopua Monastery.
Visitors
Visitors are always welcome at the Monastery. Guests are invited to share in the monastic services and to enjoy the peace of this sacred place. Those who may wish to have a deeper experience of the life are able to stay in the monastery guesthouse. Prior booking is essential.
Mass Times
Sunday: Community Mass at 10.00am
Weekdays: Community Mass at 8.00am
Telephone
Monastery:
+64 6 855 8239
Guesthouse bookings:
+64 6 855 8249
Suitable times to telephone:
9.00am – 11.15am, 2.15pm – 6.00pm
Email
Administration/Vocations:
Guesthouse/retreats:
Community Members
Monks
Fr Niko Verkley (Superior)
Br Bruce Cleaver
Br Alphonsus Nevin
Fr Maxime Palmer
Br Kalolo Tonga
From the Our Lady of the Philippines Abbey – applying for stability in 2022:
Br Aelred
Br Gregory
Br Anselm
Novice; currently in Australia and looking to make simple vows in March 2022:
Br Jonathan Craven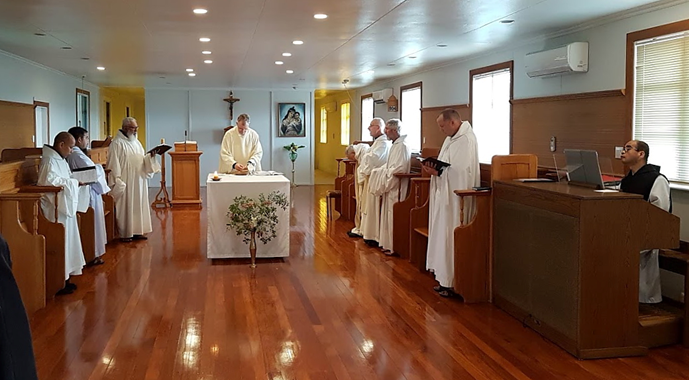 At Mass with the Brothers.